what we do
Magpie3x3 is pleased to offer an after school program which provides a daily dose of art, homework help, physical activity and other fun and rewarding experiences designed to support mind, body and soul.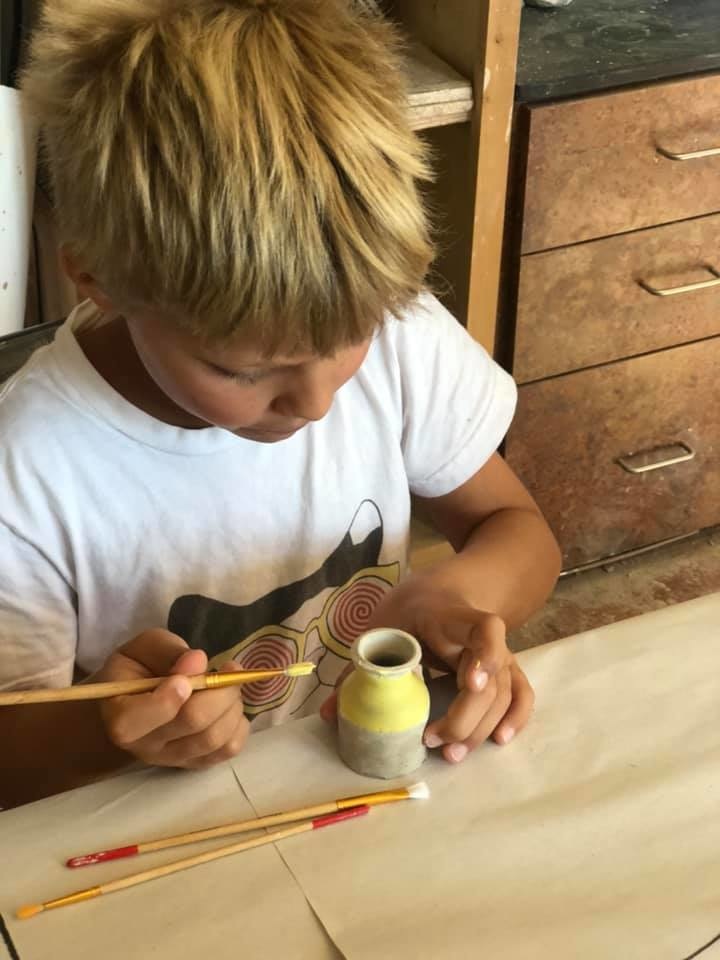 for whom
Kids all agesK - 12 will find satisfying and age-appropriate activities in Magpie3x3's Clay Club.
Many JCPS schools will drop off at our location. We will accept students from any school, but we do not currenly offer transportation. Below are lists of schools near the studio. Parents must contact the school to arrange school bus transportation.
Elementary school students (grades K - 5) thrive on structure. After a full day of school, they will enjoy having some physical activity and wind-down time with friends. Daily projects worked by hand will be the mainstay of their clay projects, but time on the pottery wheel is offered frequently.
Breckenridge / Franklin
Chenoweth
Lincoln
Noe
Brown
Bloom
Middle school students (grades 6 - 8) will be guided through the steps to create projects which are challenging and rewarding. Middle schoolers enjoy social time while working on hand building projects at the table. On the wheel, they will work with more clay and develop proficiency at basic skills.
Meyzeek
Highland
Jefferson County Traditional MS
Noe
High school students (grades 9 - 12) will have less structure to enable them to work more independently. Teens will spend time working on more complicated projects with instruction to develop skills and overcome challenges - both with hand-building and on the wheel.
when
We provide programming after school until 6 pm each school day throughout the school year.
where
Magpie3x3 is located in Clifton, at 2210 Frankfort Avenue, in Louisville, Kentucky. We have off-street parking to make drop-offs and pick-ups easy. Our studio is located 5 minutes from I-64 Grinstead and Story Avenue ramps.
for how much
Fees are paid on a monthly basis by auto-debit. The weekly rate is shown below.
1 day  - $30
2 days - $46
3 days - $62
4 days - $78
5 days - $94
drop-in - $35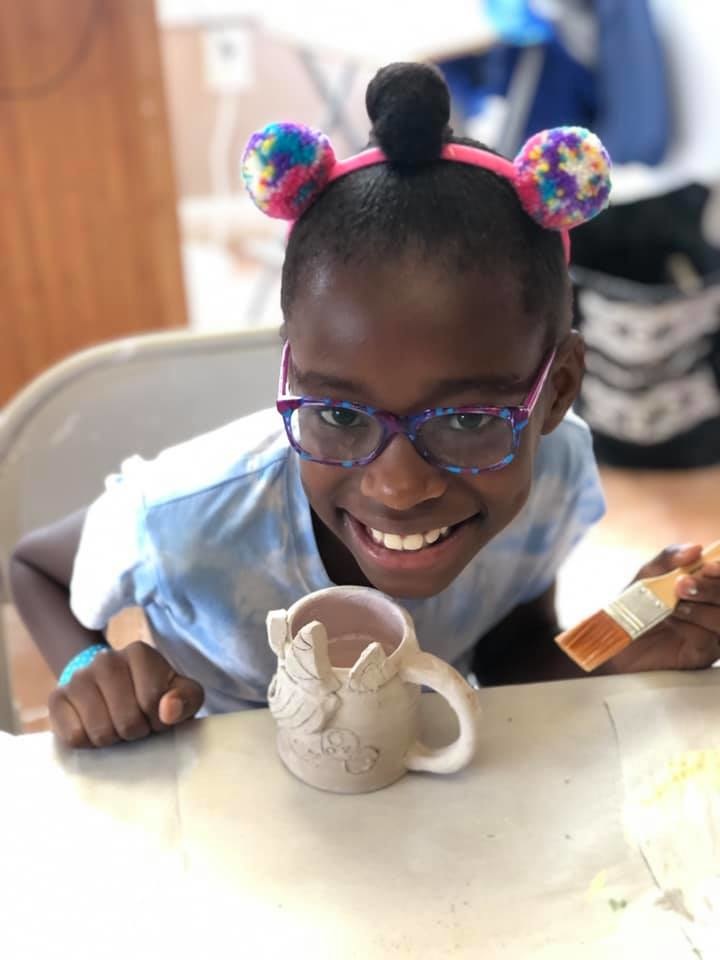 why we do it
We love kids! And we are excited to be able to offer a way for kids to learn about clay, which we are so passionate about. By offering a daily program after school, we believe that we will make it easier for families to fit clay time into their busy lives.
Art (especially clay) has the amazing ability to calm the mind. Many adults and kids comment on how relaxed they feel when working with clay. Many kids with autism respond enthusiastically to the feel of it. There is just something very special about clay.
There are also many fascinating aspects of clay to explore. Chemistry, art, geology, archaeology and engineering are a few. We want to harness kids' enjoyment of clay and see where it leads them - in academics, art and beyond.
Call Becky for more information and to enroll